Crystal Park Sport & Health
Partner Spotlight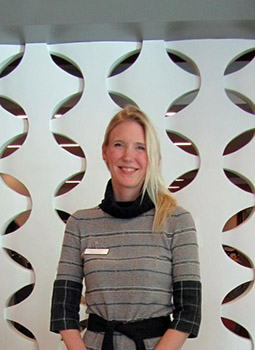 Virginia Barnett, General Manager
With health topping many New Year resolution lists, one can assume the Crystal Park location of Sport & Health Clubs is busy in January. While this is true, many of the 2,800 members of this modern two-level club focus on fitness year round. Situated in Crystal City it's no surprise that 75% of members work for the government or the military, though increasingly nearby residents are discovering the club as well.
General Manager Virginia Barnett has managed this club for two years and enjoys being around educated, athletic and self-motivated members. Many are also competitive runners, cyclists and triathletes. While the average health club has 11% of its members working with personal trainers, 19% of Crystal Park members do so.
"Our trainers are the most talented group I've ever worked with. They respond well to our demographic," says Barnett. Trainers go through an extensive interview and testing process before they're hired. In addition to holding national training certifications, most have college degrees. Once hired, Sport & Health invests in their continuing education.
Members can choose from 70 group fitness classes each week, the most popular being Zumba. Other high-intensity workouts on the schedule include Insanity, Tabata and Fight Fitness. Sport & Health Crystal Park also houses yoga and cycling studios, a 25-yard indoor pool and state-of-the-art cardio and strength equipment.
Barnett says all employees at Sport & Health's 23 area locations help create a warm, friendly community for members from the time they enter the club through the time they leave. Everyone in the company lives by its mission statement to "deliver the ultimate fitness experience to every member, every time." Members and staff get to know each other on a first-name basis.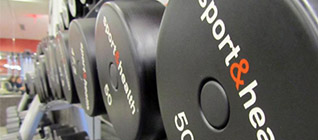 To her pleasant surprise Barnett has observed camaraderie between management and staff that she had not experienced at other companies. Referring to the membership staff, she says, "They're here for the right reasons - deeply invested in people, getting to know who they are. They're not just selling."
The majority of staff walks, bikes or drives to work and most members walk from the Crystal City Metro, only two blocks away. An increasing number of Crystal City bike commuters have asked about shower access at Sport & Health. Barnett commented, "we need to find solutions for these folks."
Crystal Park Sport & Health
2231 Crystal Drive
703.486.3380
Transportation Options