Istanbul Grill
Turgut Yigit, owner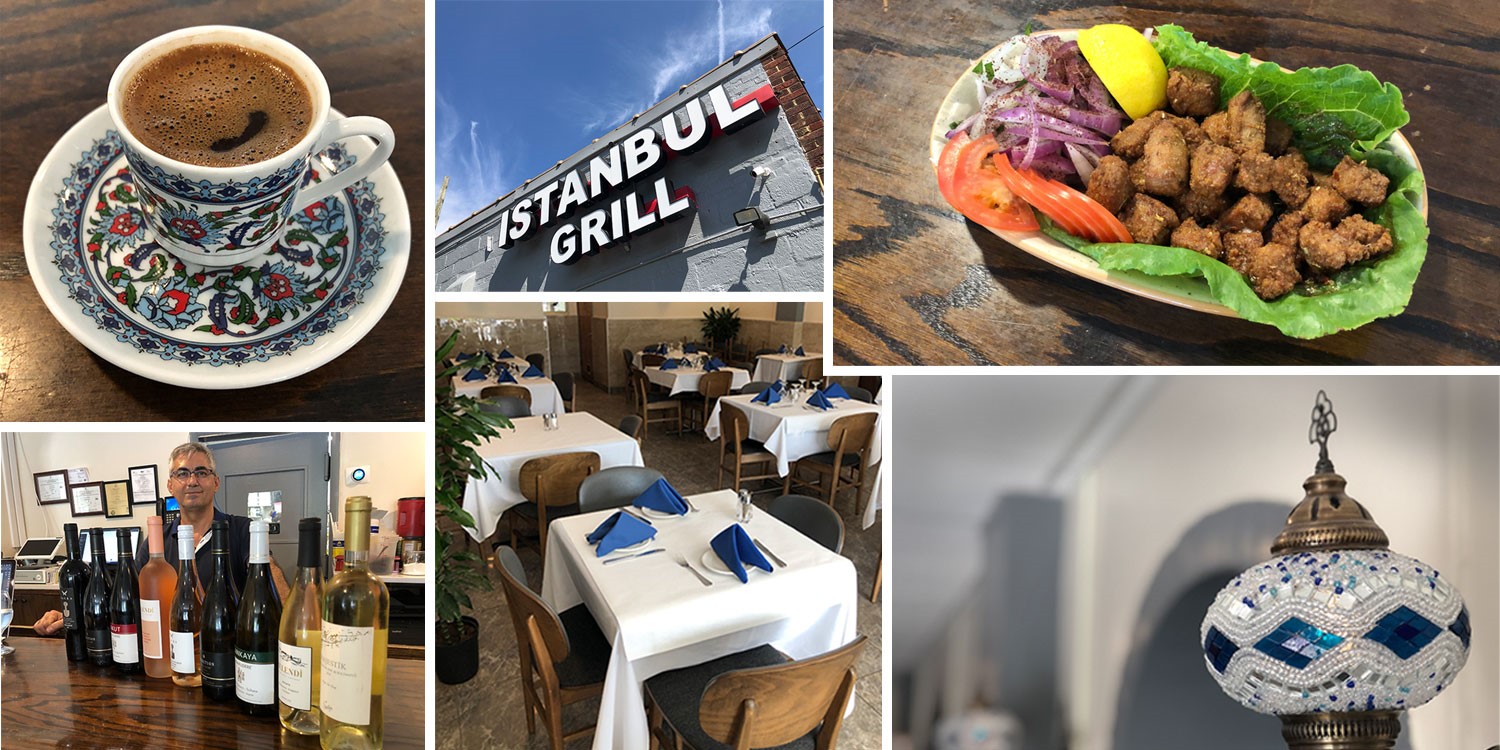 Situated just outside Ballston in an unassuming 1949 brick building, sits the Istanbul Grill, full of flavor and aromas. From the imported branzino and dorado fish to the authentic baklava and Turkish coffee, this restaurant is a local favorite in the Bluemont neighborhood. Chef and owner, Turgut Yigit brings flavors from his native Turkey to Arlington. Previously a chef in McLean, Turgut found this location in 2018 and decided to offer up authentic Turkish dishes such as doner kebab, iskander kebab and even an unexpected dish: calf liver with onions and parsley. People have come to the restaurant not liking liver and this has become one of their favorite dishes. In his words, "nothing is frozen or from a can." There's even a large selection of imported Turkish wine.
Turgut says it helps to be along Wilson Boulevard as many of the residents from the neighborhood can (and do) easily walk to his restaurant. There's also the Bluemont Junction trail that connects Bluemont with Ballston just a few blocks away. And Istanbul Grill is only two blocks away from Glebe Road, making it accessible to Metro and bus. The proximity allows several of the employees to get to work by Metro. And with a small parking lot, this gives Turgut's customers the option to use public transit instead.
Once he gets approval, Turgut plans to enclose the front porch area and create a European-style dining area. Add to this freshly prepared food, a fully stocked bar and friendly staff — there are many reasons to come visit. So plan your trip just a few blocks away from Ballston Metro and enjoy this Turkish delight.
Istanbul Grill
4617 Wilson Blvd.
Arlington, VA 22201
Go car free to Istanbul Grill