Le Café Market
Jaewoo Lee, owner
Metro station right out front? Check. Bike lane nearby? Check. Walkable urban village? Check. Metrobus and ART routes out front? Check, check. No parking lot, but no problem getting to this very accessible sandwich/coffee shop. Le Café Market offers sandwiches, wraps, bowls, bubble tea/coffee and essential groceries. Jaewoo Lee, owner of Le Café Market, remembers the exact day he came to the US 40 years ago. With nearly as many years experience in running convenience stores, he continued to look for the perfect location. In 2020, his dream came true when this location became available in Virginia Square. He's still learning the neighborhood, but he's confident about the secret to success. At the root of his business is customer service. "Without good service, you're nothing. You have to know what it means to offer quality service," says Lee. This is evident in a story he shared about an UberEats driver who picked up an order. Intrigued with the food and service, the driver later returned by Metro to order a sandwich. Which one? It was likely the turkey avocado, one of their best sellers. Since then the Uber driver has returned numerous times from DC, ironically without a car!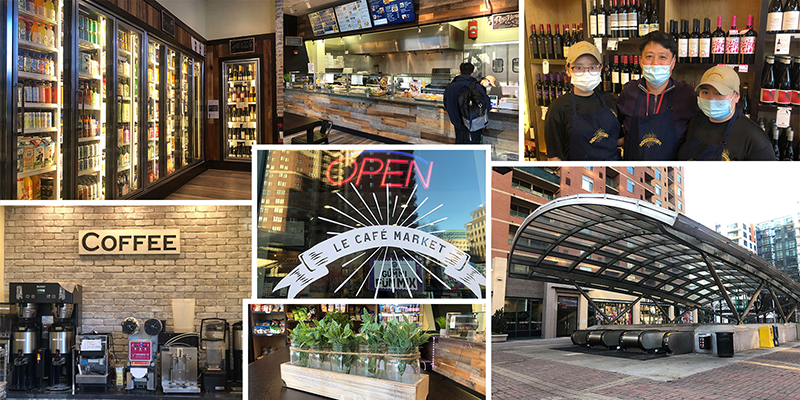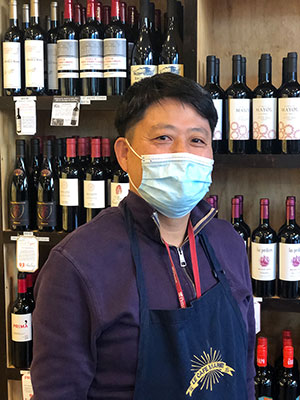 Opening during COVID-19 is a tough business decision, but stellar customer service (he boasts a 4.7 star Yelp rating) has helped Lee thus far. And he's up for the challenge stating he's willing to gamble since he feels he has something to offer the community through his cafe. Being located near public transit, walking and biking options has also helped customers get to his location car free. Lee adds he feels safe and connected to the neighborhood. With the Virginia Square Metro directly at his front door, Lee benefits from the residual foot traffic. It's also convenient for his five employees. One takes the Metro, another walks and another likes to bike as much as he can to work.
Le Café Market
901 N. Nelson St. #103
Arlington, VA 22203
Go car free to Le Café Market.