Langston Boulevard (formerly Lee Highway)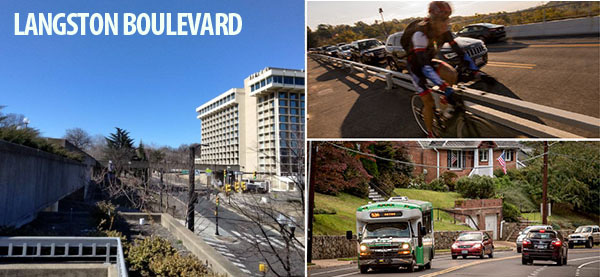 Langston Boulevard, formerly Lee Highway, is a linear corridor stretching across Arlington, lined with low-rise commercial and residential properties. There are Metro stations near each end -- East Falls Church on the west end, and Rosslyn to the east, both served by the Orange and Silver Lines, with transit along Langston Boulevard provided by ART and Metrobus. The Langston Boulevard corridor intersects the W&OD and Custis Trail, and the portion east of Glebe Road is served by Capital Bikeshare. With quiet residential streets on both sides of Langston Boulevard, and with many of the busier streets having on-street bike lanes, the corridor is walkable and bikeable.
Choose a subtopic at right or below to read more about Langston Boulevard.
Langston Boulevard Links