Arlington's Metro Service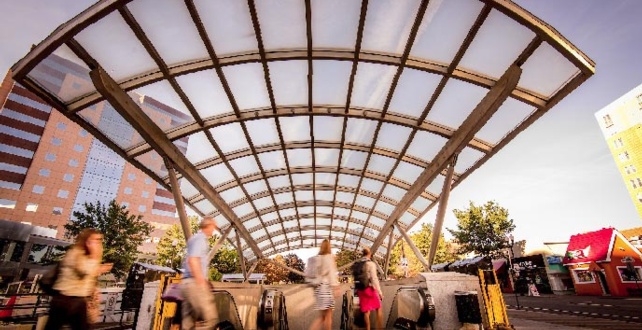 It's really easy to get around Arlington without a car. And Metrorail – the Washington, D.C. area's regional rail system – is a big reason why.
With eleven stations serving Arlington along the Blue, Yellow, Silver and Orange lines, Metro offers fast, frequent trips between Arlington, Washington, DC, and the surrounding areas. And now that Metro has recently repaired and modernized much of their system, they're more reliable and on time. So go for a ride, and see how Arlington's Metro service is improving today!
For maps, schedules and more, visit Metro's website at wmata.com.