Arlington Free Clinic
Partner Spotlight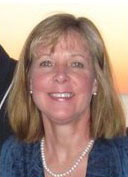 Pat McDermott, Director of Development
The Arlington Free Clinic (AFC) has been providing access to medical care for Arlington's underserved population since 1994. Their team of over 700 volunteers, including 180 physicians, provides comprehensive medical care to the County's low-income, uninsured residents. The AFC receives no federal or county funding for medical services, relying solely on the generosity of community residents, businesses, churches, civic associations and foundations.
Pat McDermott, Director of Development for the past 10 years, shared some impressive statistics. Each year the clinic serves over 17,000 patients, schedules 11,000 medical appointments and dispenses 18,000 prescriptions, which is provided by a volunteer staff of nurses, doctors and pharmacists. In addition, the clinic has a strong partnership with The Arlington Hospital where all diagnostic testing is performed at no charge to the patients or the clinic. In exchange, the clinic cares for uninsured surgical patients once they are discharged from the hospital.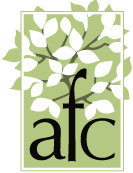 The Clinic offers many services, including primary care, oncology, neurology, endocrinology, surgery, dermatology, optometry, orthopedics, podiatry, a women's health program (pap tests, mammograms), mental health programs and physical therapy. Once a year, a free clinic is hosted for those who need dental care. Pat works closely with over 500 volunteers and 24 employees. She said, "I am so moved by the generosity of our volunteers. They do the work without any kudos-you can feel the goodness all around the clinic."
The Arlington Free Clinic is located at the intersection of Columbia Pike and Walter Reed Drive on 11th Street South, which is convenient to Metrobus 10B,16D,16G,16B,16J and ART 41, 45, 77. The AFC is the first free clinic in the country to achieve LEED Gold certification. The AFC embraces the mission of the Car-Free Diet, with bicycle storage racks and a changing room with shower; and a new car-pooling program.
As Director of Development, Pat also spearheads the AFC's major fundraiser each fall. This year, the theme for the 16th annual gala was 'Viola Paris!' and $500,000 was raised.
Arlington Free Clinic
2921 11th St. S.
Arlington VA 22204
703.979.1425
Transportation Options