Clarencourt Salon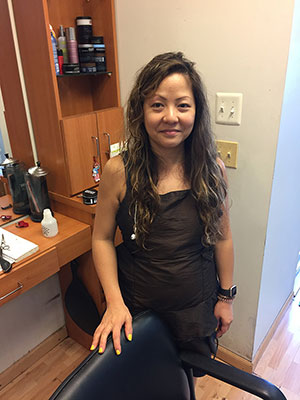 A true community stalwart, Clarencourt Salon has been in Arlington since 1975. When the salon opened, it was run by Vanessa Vo's father and uncle who came here from Vietnam (learn the history of the 1970's Vietnamese migration to Clarendon). Vanessa currently owns the business and has worked there since 1998. Its current location is a modest two-story brick building along busy Wilson Boulevard, nestled between two urban villages of Clarendon and Courthouse, thus the name "Clarencourt."
Previously on Courthouse Road, Clarencourt Salon relocated to its current location in 1998. Now Vanessa is a one-woman show holding down the entire salon alone. As she cuts a young woman's hair the phone rings and, without skipping a beat, she answers and jots down the requested appointment in her calendar. She then resumes to finish the haircut, takes payment, sweeps up the hair before the next haircut. This process repeats Monday to Saturday with clients ranging from men and women to children.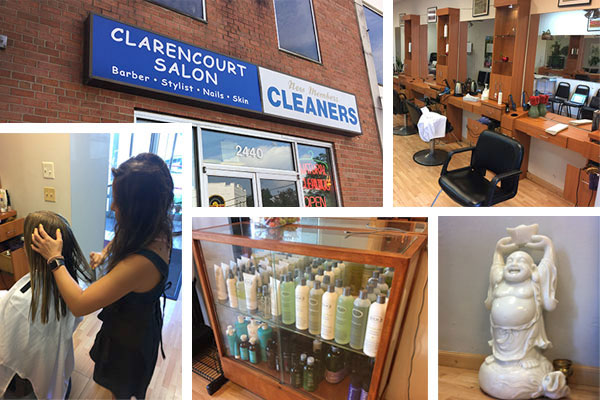 She enjoys styling her customers and boasts the fact her salon has been around for so long thanks to happy customers and word of mouth. She emphasizes this by mentioning Dan, a customer who has been coming since 1976. With so much competition, this sets Clarencourt apart from other salons. Most recently she's noticed an increase in Foreign Service customers and states that her clientele come from all walks of life. I asked if she finds it difficult to run the salon by herself and she quickly responds no. "The salon industry is streamlining where there's less of a need for a larger staff," says Vo. Yes, she remains very busy, but she's fine with that. Just then the phone rings and a cyclist walks in to request an appointment later on in the day.
Living only two miles away, Vanessa finds it easy to get to work each day. When asked what change she has seen in the area, she easily answers more traffic and less car lots. Thankfully the salon is along major bus routes, Metro is nearby, and a one-way bike lane goes right by her business. For her older clientele, Vanessa has even been known to valet park their car since the spaces are tight behind her salon!
Learn how to go car free to Clarencourt Salon.
Clarencourt Salon
2440 Wilson Blvd.
Arlington, VA 22201
(703) 525-8932