Fingers In Ink
Partner Spotlight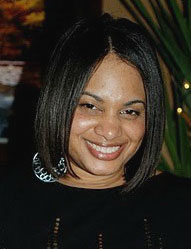 Nicole Woodward, Owner
Nicole Fingers Woodward didn't start out as an artist and entrepreneur. With a degree in engineering from Ohio State, she was more focused on weight-bearing load calculations early in her career. But Nicole had always enjoyed working with paper and learning about different printing methods, so it was no surprise to her family when she decided 10 years ago to leave the corporate world behind and start her own business, FINGERS IN INK, offering elegant, customized invitations and stationery for individuals and businesses.
When asked what set her business apart, Nicole said that she was not focused on selling her services. Rather, her goal was to build life-long relationships so that as her clients go through transitions, including marriage, babies, anniversaries, and special occasions, they would think of her as an extension of the event. "People want to make a statement when they are hosting an event. Sometimes they want the invitation packaged in a box with feathers or decorated with rhinestones. I love the creative challenge in my work, whether it's a birthday party for 12 or a wedding for 200."
Ribbons, fabric, and calligraphy can be used to create a distinctive look. "Right now, purple and grey colors and monograms are really popular." Not surprisingly, Nicole says that weddings are the top event. With many couples choosing destination weddings, invitations are often customized to reflect the exotic location.
Nicole's office is located in the Lyon Park neighborhood between Washington Blvd. and Route 50. And because her home is only 10 blocks from her business, she often walks or jogs to work. With an ART bus stop right in front of her house, she has another option when the weather is bad. "I love to walk," says Nicole, "It's a huge bonus to have so many public transportation options here in Arlington." Nicole's assistant also enjoys the convenience of transportation options and uses a combination of Metrorail and walking in her daily commute.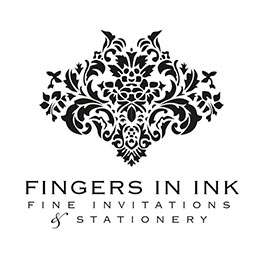 Nicole is able to work with customers regardless of their location. "I have a customer that I met two years ago who moved to North Carolina and recently became engaged. We designed her wedding invitations without ever meeting in person. It's the beauty of the Internet that allows me to work with clients throughout the country."
Nicole is currently expanding her target market to include businesses and non-profits. As a member of the Arlington County Chamber of Commerce, she has the opportunity to interact with many other local businesses. In addition, Nicole has become active with the Susan G. Komen Global Race for the Cure® by supporting a team, FINGERS IN PINK!
Fingers In Ink
2642 N. Pershing Drive
703.465.9100
Transportation Options