Potomac River Running
Partner Spotlight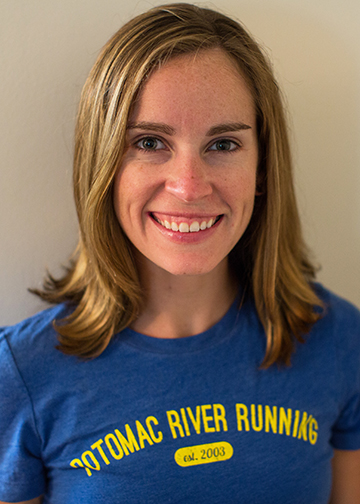 Ashley Kraus, General Manager
"It enlivens me to be on my feet while working with people and talking about their experiences," is how Ashley Kraus describes her position as general manager of the Ballston location of Potomac River Running (PRR). After completing an Americorps position, Kraus felt like she needed a mental break. An acquaintance worked at PRR and took her on one of the store's fun runs. She met some of the employees and interviewed the next day. Kraus began in a part-time position in March 2012, then full time, then became a manager.
PRR started with one store in Ashburn in 2003 and has grown to eight locations in Virginia and DC. The Arlington location was originally located next to Fresh Bikes but they soon outgrew the space and moved to a new space at the corner of Glebe Road and Fairfax Drive.
Fitting and selling running shoes is just part of the business. PRR carries a full line of running and walking apparel as well as nutrition, training and stretching products. About 25% of their customers come in to purchase comfortable walking shoes, which is important in the walkable neighborhoods of Arlington. They also organize races on the weekends and 2- to 5-mile fun runs during the week for runners of all abilities. Part of the team staffs expos at packet pickups for the larger races in the area.
Kraus suggests that someone who's getting into running be fitted for the correct shoes and also reach out to running groups to make it a social activity. Her biggest surprise since she began working at PRR is that shoe size isn't always what you think it is. "People come in and are wearing an incorrect size. They may not understand why they're in pain," she says. Customers come in and ask for shoes in a specific size, but the staff at PRR will measure each foot just to be sure it's the correct size.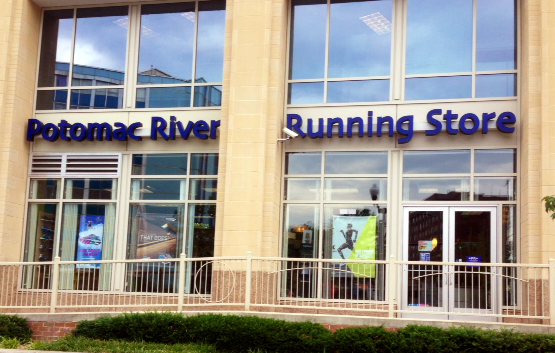 Kraus lives a car-free lifestyle and often runs to work from Crystal City, about seven miles. Most of the staff live locally or use Metro. When customers have questions about local transportation options, she says, "It's easy to talk about it when you live the life. Arlington is real easy to maneuver with all the public transportation routes that are available to you."
Potomac River Running
4501 N. Fairfax Dr.
703.243.2332
Map & Transportation Options