The Italian Store
Partner Spotlight
Bob Tramonte, Owner
What was once a 7-11 in the Westover Shopping Center has transformed into the beautifully designed second location of The Italian Store, which opened in May 2015. The original Lyon Village location opened in 1980.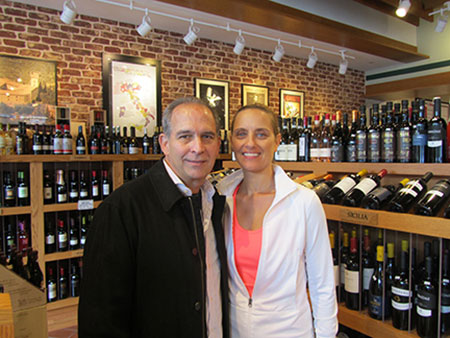 After opening in Westover, a customer thanked owner Bob Tramonte for coming to the neighborhood. "She said, 'this is the last neighborhood. If you look at strip shopping centers, they're filled with chain stores.'" Tramonte said, "We were really happy coming to another part of Arlington. The stores draw from different areas."
Many residents know they can pick up pizza by the slice or a whole pie as well as sandwiches and espresso. Both locations also carry a large selection of authentic Italian groceries. Tramonte says they always try to carry Italian products that are difficult to find. Customers can also find authentic Italian gelato at the Westover store and enjoy the outdoor patio.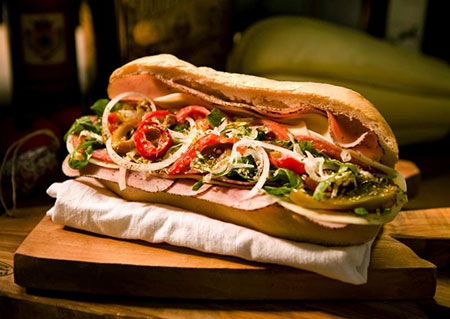 One of Tramonte's biggest surprises has been the amount of groceries people are buying from both stores. "We were so fortunate with the food articles being written about the benefits of the Mediterranean diet, olive oil and red wine." One customer told Tramonte that in the late 1970s the U.S. had 40,000 approved food additives. Italy had eight. "The Italian products are so far ahead of the curve," said Tramonte. He said the same is true for Italian wines as they are made with few additives.
Bottles of wine are organized by sections at the Westover location to reflect the twenty wine regions of Italy. The store hosts wine tastings every Friday from 6pm to 8pm and every Saturday from noon to 3pm. Tastings are run by wine distributors or a producer from Italy. A full-time sommelier can answer questions about pairing wines with meals. There's also a private wine tasting room that can be reserved for private events.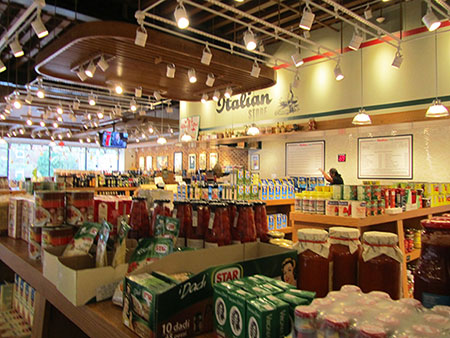 With limited parking available, much of the staff walks or takes the bus to the store. Tramonte loves having the store located in such a walkable community with several bus lines running along Washington Blvd. and two Metro stations within a mile or two. Tramonte touted the benefits of living in Westover; "You could live here and take Metro to a job in DC or Reston."
The Italian Store, Westover
5837 Washington Blvd.
571.341.1080
Transportation Options
The Italian Store, Lyon Village
3123 Lee Hwy
703.528.6266
Transportation Options
Arlington's Bicycle & Pedestrian Counters
Bikes counted
View Counter Data
110 Trail

177

14th Street Bridge

449

Arlington Mill Trail

44

Ballston Connector

36

Bluemont Connector

60

CC Connector

148

Clarendon EB bike lane

1

Custis Bon Air Park

106

Custis Rosslyn

178

Eads NB

9

Eads SB

1

Fairfax EB bike lane

24

Fairfax WB

24

Joyce St NB

39

Joyce St SB

0

Key Bridge East

330

Key Bridge West

203

Military NB bike lane

6

Military SB bike lane

10

MVT Airport South

263

Quincy NB bike lane

14

Quincy SB bike lane

15

Roosevelt Bridge

73

Rosslyn Bikeometer

214

TR Island Bridge

484

WOD Bon Air Park

0

WOD Bon Air West

0

WOD Columbia Pike

173

Wilson WB bike lane

56
Peds counted
View Counter Data
110 Trail

0

14th Street Bridge

150

Arlington Mill Trail

660

Ballston Connector

189

Bluemont Connector

421

CC Connector

165

Custis Bon Air Park

235

Custis Rosslyn

272

Eads NB

0

Eads SB

0

Fairfax WB

0

Joyce St NB

46

Joyce St SB

0

Key Bridge East

824

Key Bridge West

411

MVT Airport South

129

Roosevelt Bridge

1

TR Island Bridge

696

WOD Bon Air Park

0

WOD Bon Air West

0

WOD Columbia Pike

614
All counters, YTD
View Counter Data
Year to Date

1137362