Mind Your Body Oasis
Partner Spotlight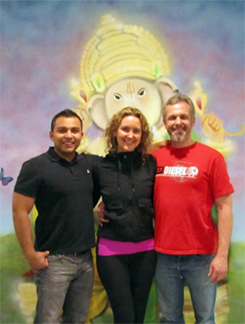 Amanda Shipe, Founder & CEO
Mind Your Body Oasis (MYBO), a vibrant yoga and wellness center, truly feels like an oasis amidst the hustle and bustle of the Crystal City Shops. MYBO wants to be your oasis, your place to relax, heal, augment your health and escape from the stressors of daily life. "I want this to be known as a wellness center," says founder and CEO Amanda Shipe. "But, people know yoga, so for now I call it a yoga center."
Shipe originally started out as a busy and successful pharmaceutical sales representative following college. "I was really unhappy and living life in a plane, train, and automobile," she recounts. "A few years ago, I stepped out of it and went to a teacher training." A vision for her own center started to develop and a business plan soon followed.
The center is many things to many people regardless of your fitness (or wellness) passion. MYBO offers different types of yoga in two studios, the 'Hot Studio' and the 'Zen Room.' There are therapy rooms for massage, facials, and Reiki sessions, as well as healthy taste-good and good-for-you menu items from PostModern Foods. The large lobby includes retail space stocked with the latest in yoga and fitness gear and apparel.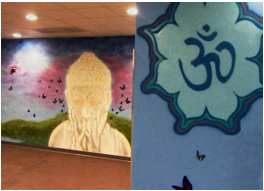 Consistent with their holistic approach to wellness, MYBO also has nutrition and health coaches to help you on the way to making sustainable changes to improve your health and overall happiness.
"So many of our members use alternative transportation to get to Crystal City and then just walk over to our studio," Shipe says. "One of the things that makes this area so great is how accessible it is, and I really just see it becoming a cool community for health and wellness practitioners and people seeking these services."
Mind Your Body Oasis
1750 Crystal Drive
703.567.1290
Transportation Options